What We Offer
Our Services








Arranged Car Body Repairs


Arranged Cylinder Head Reconditioning





Fleet Maintenance & Servicing
At CSG Bodyshop Ltd, we take care of your vehicle repairs irrelevant of their height, length and size. Each machine is treated with equal care to bring it back to its original glory. Our extensive experience in the field gives you the comfort of knowing that you can retain your vehicle instead of replacing it, no matter the condition you bring it in. We have the prowess and ability to complete an extensive array of repairs on an even wider range of vehicles.
Customer Feedback
Latest Reviews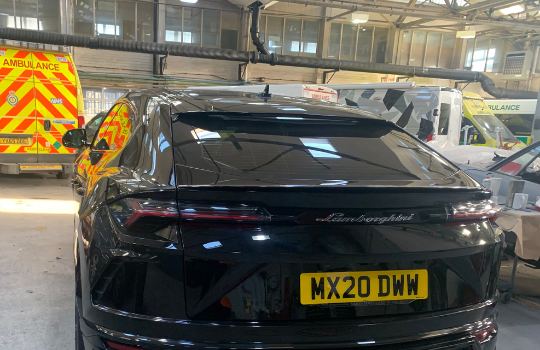 Recently had a bodywork repair and from initially arriving and the friendly welcome, to the receptionist taking all details and being very understanding and professional. The job was completed to my total satisfaction on time with my car cleaned to the highest standard also. Nothing but praise for this company in these times when good honest professional people who offer a service are so hard to find. Thank you so much to the CSG team, a very grateful customer.
Five stars isn't nearly enough for this excellent company. From start to finish they were friendly, professional and extremely helpful in every conceivable way. Nothing was too much trouble and the quality of work was outstanding. I can't rate them highly enough.
CSG has looked after every car I have owned since 1992, one of which was a full restoration of a classic vehicle. The care and workmanship shown over the last 30 years has been of such consistently high quality that dealing with CSG has become one of the few certainties of life. I can rest assured that my car will be: 1) repaired / maintained properly, 2) The job will be done on time and 3) it will be done for a fair price.
Brilliant job done at a reasonable price. Will not hesitate to use this company again and would recommend them to anyone who needs any bodywork on their vehicles repairing at a reasonable price. Thanks very much.
Absolutely fantastic service

They went above and beyond what I expected, and the final cost was less than quoted. Highly recommended.
I took my car in for bodyworks due to accident needed respraying and fix dents. The job was done in two days they did a brilliant job my car looked like brand new and I was really happy with it and also received a great customer service.
Very professional and friendly service. On collection my car was cleaner than when I bought it. Very good paint job and repair to bumper. Highly recommended. Thanks
Excellent repair to front bumper damage on Ford Fiesta. Fast and very efficient service at a very good price. Highly recommend!!
Excellent service and friendly people. Would highly recommend!
First Class service the team at CSG were all very helpful Thank you.
Used CSG for 9 years on my motorhome for servicing and repairs. Always an excellent service and explain what needs to be done at a reasonable price and finished on time as promised. Will use them again as they are local and can accommodate any size motorhome.
Cannot fault the service I received from start to finish. Staff very helpful, courteous and very accommodating to letting me drop off and pick up my car around work. Fantastic job, couldn't be happier. Thank you!